Difference between revisions of "Game Help:Seasons"
From SimsWiki
Line 20:
Line 20:
 

image:Seasons-3.jpg

 

image:Seasons-3.jpg

 

</gallery>

 

</gallery>

 
+
 
+
 
+
 
 
 

==Gardening==

 

==Gardening==

Line 56:
Line 59:
 
 
 
 
−

 

+
 
+
 
+
 
+
 
+
 
+
 
 
 
 
---
Revision as of 13:48, 28 February 2019
Seasons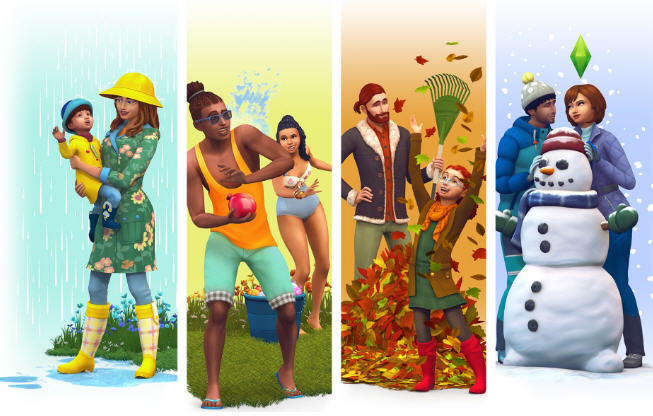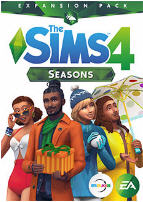 Features
You can add and control weather events, revel in seasonal activities and celebrate the holidays in style. Have fun all year round.
Experience a wide variety of weather types - Hot, blustery, cool, freezing, thunderstorms, snow. Every world's climate is unique. Summon thunderstorms, clear up overcast skies or jump between seasons. You can change the length of the seasons in the Game Options menu under seasons.
Revel in seasonal activities - swimming, roller or ice skating, make snow people.
Celebrate Holidays like Love Day and Winterfeast or create your own custom holidays.
Grow your gardening career - Become an artful florist or a genius botanist.
Gardening
Death Flower - graft Pomegranate to an Orchid - A sim must give the death flower to the grim reaper to bring a different dead sim back to life.
Cheats
Build Items
CAS Items