Game Help:Enabling Custom Content
From SimsWiki
Enabling Custom Content
Problems
No content is showing up whatsoever
Content is not showing up after installing a new expansion or after a reinstall
Solution
Step One
Step Two
Click on the Game Option Button (it looks like a little cog/gear):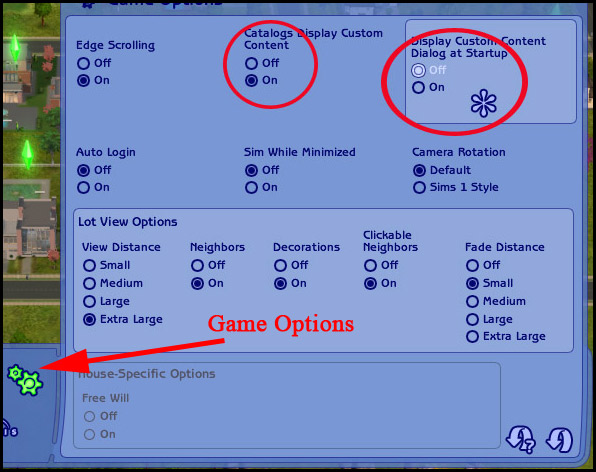 Step Three:
Make sure that custom content is enabled.
If you Nightlife and/or any later expansions, turn the custom content dialog off.
Step Four:
Step Five:
Restart the game. Does your custom content show up now? If yes, you're done! If no, go to Step Six...
Step Six:
REPEAT Steps One through Five - enable custom content and restart once more. Sometimes it doesn't work the first time.
Still Not Working?
If after completing the above steps...