Game Help:TS4 Toddlers
From SimsWiki
TS4 Todddlers
Yea! In January 2017 the Sim 4 creators finally came to their senses, or, they heard the very loud clamor, boos and hisses and finally relented and gave us TODDLERS!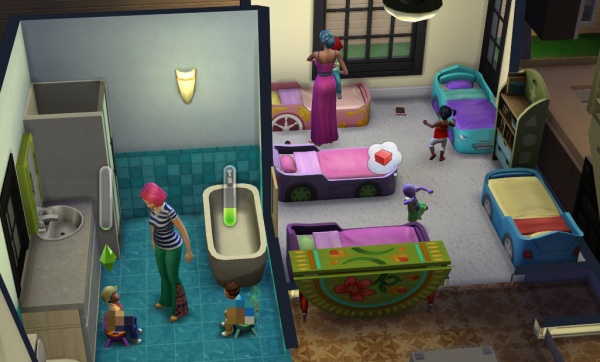 Now you too can OD on toddlers! Up to 7 kiddos and one parent. But this family has some sense. They only have 6 toddlers and 2 adults to watch over the little rascals who will get into everything.
There are handhelds, furniture, new toys and clothing for the rug rats.